Most bibliophiles I know not only love books but feel compelled to share that love with those around them. Christmas and it's tradition of gift-giving therefore presents the perfect opportunity for book lovers to gift with literacy in mind. Below is a guide for Christmas shopping bibliophile style!
Support your local library
Most libraries have at least a nook in their library, if not a whole room, dedicated to reselling books no longer in circulation. The books are usually in excellent condition and proceeds from sales go to support the library!
Book Wear
Who says you only have to buy books to share your love of reading? How about some Edgar Allen Poe socks or these super cute book earrings?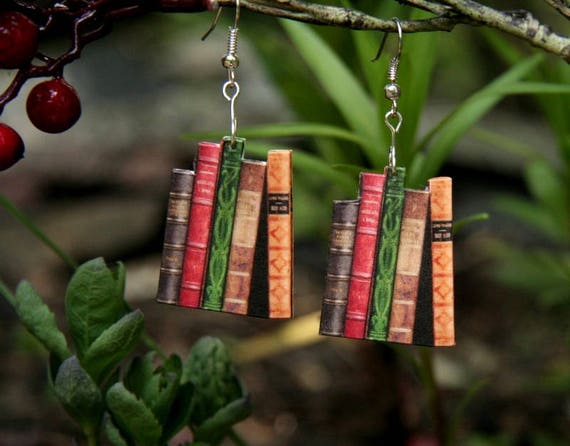 Totes and bags
Your bookish friends will appreciate a new book tote bag with this Jane Austen quote on it.
Mug them
Combine books and coffee for a perfect gift. My favorite literary mug? This first lines literature mug from PBS.
Donation gift giving
For the friend who has it all, the minimalist, or the philanthropist,  consider making a donation to the World Literacy Foundation. This global not-for-profit organization works to lift young people out of poverty through the power of literacy.
The gift that keeps on giving
For maximum impact, you might give a year long book subscription box. For as little as $5.58 a month, the lucky gift recipient will receive a monthly box with books! Subscription box programs vary greatly to tailor to different audiences and tastes. My favorite? Apostrophe Box Deluxe delivers one new hardcover book, one full-sized bag of coffee, one usable item, one small snack, plus Apostrophe Box swag once a month. Genre varies monthly and is announced via email/social media.
The non-gift
And because some people are on really tight budgets, there is always the non-gift Christmas book gift: a library book.